Imo Assembly Speakership: Don't Frustrate Sequence Of Justice, Group Tells Imo Deputy Governor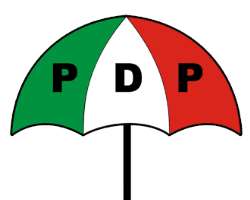 Passionate appeals have been made to the Imo State Deputy Governor, Prince Eze Madumere to throw his weight on schemes that will support Governor Okorocha, achieve an all-inclusive management of his loyalists and party members to avoid turning the state Assembly, APC and the state into a theatre of the absurd.
A cross-section of enlightened Imolites, drawn from the Imo State Convergence of Young Professionals, who spoke to reporters in Owerri, revealed that the treatment been melted on the ranking member representing Okigwe local government in the state House Assembly, Hon Acho Ihim appears discriminatory and unfair considering his loyalty, commitment and support to the Rescue Mission Agenda of the Governor.
They urged the Deputy Governor to among other things pursue an agenda that will complement the Governor's desire to promote neutrality, stability, experience, unity, rule of law, camaraderie and general uplifting of the living standards of the common man, through a robust legislature, so that it won't look like some members of the APC family are hated .
The leader of the group, Barr Chikodi Amadi, while calling on the Governor to check the excesses of some his Rescue Apostles in other to give peace and reasonable dialogue a chance, said stability in the House can only be achieved through strict adherence to the rule of law, order, unity of purpose, and peaceful resolution of conflicts, not division, blackmail or unfruitful resort to litigations.
''However, the present haste by which the Deputy Governor's in law, who is the incoming member representing Ikeduru state constituency is chasing injunctions to relax the ranking rule of the House, regardless of the fact that they are both members of the Governor's political family, APC, is a bad example which is capable of springing up negative multiplier effects in the long run''. He said.