Governor Yuguda Abandons State Duties…State records 8 death in religious Crises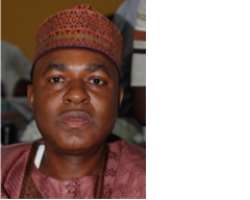 Information made available to huhuonline.com revealed that religious riots have broken out in Bauchi State, North-West of Nigeria, and the Governor Isa Yuguda, son-in-law to the sick President Yar'Adua is nowhere to be found. A source confirmed
that his absconding from office and secret exit to the United States was not unconnected to visit his wife (Yarádua's daughter) in the delivery of her new baby while his state is under fire.
The gallivanting Governor has not spent more than three days in his State at a stretch to attend to officials calls; rather he has been traveling to Saudi to visit his father in law, escorted his wife to the US and spent time in Abuja plotting the government takeover with his kitchen cabinet cohorts. Unfortunately, records have it that the State as at Press time has recorded 8 deaths and several houses set ablaze. Potential victims are also reported to have fled to neighboring state to scamper for safety. The bizarre developments were coming after Farouk Abdul Mutallab's foiled terrorist attack on an American air bus, Northwest Airlines Flight 253.
Consequently, Police Command Public Relations Officer, Mohammed Barau confirms that a combined team of regular policemen and mobile police have been deployed to the area to maintain law and order. The secretary to the Bauchi State Government, Alhaji Hamed Ibrahim Dambija in a statement described the incident as a disagreement between members of a religious sect following a misunderstanding which miscreants hijacked. He however says that the situation has been brought under control.
This is the third religious disturbances in Bauchi in the outgoing year 2009 including the dreaded Boko Haram which claimed many lives and properties worth millions of naira. It would be recalled that the Islamic sect Boko Haram had declared total Jihad in Nigeria, threatening to Islamize the entire nation by force of war.
That was credited to a statement dated August 9, 2009, and made available to huhuonline.com, the sect whose activities led to the lost of hundreds of lives in northern Nigeria declared that their leader Yusuf who was killed in controversial circumstances during the crisis, lives forever. In what looked like a declaration of war on the rest of the nation, the Boko Haram sect said it will unleash terror in Southern Nigeria in August 2009, beginning with the bombing of Lagos, Ibadan, Enugu to make good its words.
The statement was signed by Mallam Sanni Umaru, the acting Leader Boko Haram. The statement reads:
''(1) First of all that Boko Haram does not in any way mean 'Western Education is A sin' as the infidel media continue to portray us. Boko Haram actually means 'Western Civilisation' is forbidden. The difference is that while the first gives the impression that we are opposed to formal education coming from the West, that is Europe, which is not true, the second affirms our believe in the supremacy of Islamic culture (not Education), for culture is broader, it includes education but not determined by Western Education.
In this case we are talking of Western Ways of life which include: constitutional provision as if relates to, for instance the rights and privileges of Women, the idea of homosexualism, lesbianism, sanctions in cases of terrible crimes like drug trafficking, rape of infants, multi-party democracy in an overwhelmingly Islamic country like Nigeria, blue films, prostitution, drinking beer and alcohol and many others that are opposed to Islamic civilisation.(2) That the Boko Haram is an Islamic Revolution which impact is not limited to Northern Nigeria, in fact, we are spread across all the 36 states in Nigeria, and Boko Haram is just a version of the Al Qaeda which we align with and respect. We support Osama bin Laden, we shall carry out his command in Nigeria until the country is totally Islamised which is according to the wish of Allah.(3) That Mallam Yusuf has not died in vain and he is a martyr. His ideas will live for ever.4) That Boko Haram lost over 1000 of our Marty members killed by the wicked Nigerian army and police mostly of Southern Nigeria extraction. That the Southern states, especially the infidel Yoruba, Igbon and Ijaw infidels will be our immediate target.5) That the killing of our leaders in a callous, wicked and malicious manner will not in any way deter us. They have lost their lives in the struggle for Allah.Having made the following statement we hereby reinstate our demands:(1) That we have started a Jihad in Nigeria which no force on earth can stop. The aim is to Islamise Nigeria and ensures the rule of the majority Muslims in the country. We will teach Nigeria a lesson, a very bitter one.(2) That from the Month of August, we shall carry out series of bombing in Southern and Northern Nigerian cities, beginning with Lagos, Ibadan, Enugu and Port Harcourt. The bombing will not stop until Sharia and Western Civilisation is wiped off from Nigeria. We will not stop until these evil cities are tuned into ashes.(3) That we shall make the country ungovernable, kill and eliminate irresponsible political leaders of all leanings, hunt and gun down those who oppose the rule of Sharia in Nigeria and ensure that the infidel does not go unpunished.(4) We promise the West and Southern Nigeria, a horrible pastime. We shall focus on these areas which is the devil empire and has been the one encouraging and sponsoring Western Civilisation into the shores of Nigeria.(5) We call on all Northerners in the Islamic States to quit the follower ship of the wicked political parties leading the country, the corrupt, irresponsible, criminal, murderous political leadership, and join the struggle for Islamic Society that will be corruption free, Sodom free, where security will be guaranteed and there will be peace under Islam.(6) That very soon, we shall stir Lagos, the evil city and Nigeria's South West and South East, in a way no one has ever done before. Al Hakubarah. ITS EITHER YOU ARE FOR US OR AGAINST US.''
It is however, a common knowledge that the nation of Nigeria is multi-ethnic and multi-religious, and ethnic and religious tensions erupt from time to time. However, the current crisis in parts of northern Nigeria is evidently related to radical Islamists who want to impose Sharia Islamic laws on all non-Muslims and to Islamize Nigeria by force. Therefore, the country's security agents should work on crushing every tendency whether by an individual or group, nationally or internationally to thwart the peace of the country under any guise, knowing fully well that, that could further damaged the image of the country in the instance of these religious extremism. At the moment America and other Western nation are now placing closer watch on Nigerians who are within their territory, as a consequent of December 25, averted terrorist attack on their citizens.
|
Article source