A Clarion Call For Prayers In Akwa Ibom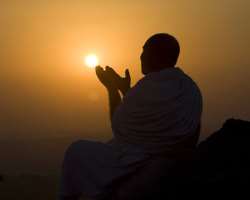 A renowned preacher, Apostle Isaiah Issong has identified three vices impeding the development of Akwa Ibom and asked Christians in the state to pray against such vices.
Apostle Isaiah Issong, Prelate of Believers Assembly Church, Uyo who was preaching Wednesday during the end of a three-day fast breaking service held at Banquet Hall, Government House, Uyo, listed such vices as Cainism (wickedness against brothers), Absalomism (Young people insulting and disrespecting elders) and Saulism (Privileged people sitting on the promotion of young people).
Issong, who preached on the theme, I will be with you as I was with Moses taken from Joshua 1:5, warned prominent in the state who accuse others of committing crimes without substantial facts to stop such and urged journalists to refrain from publishing falsehood and lies.
The man of God described June as a vulnerable season and one of the best moment in the history of the state, and a month for a three-day fast in the state, pointing out that the theme for the fasting and prayers is not an ordinary statement to delude the mind, excite a democratic statement, but it is a statement spoken from God, which, he said, is a covenant statement that was a binding and agreeing statement produced from the mouth of God.
Issong stressed that the theme of the event was an indication that Akwa Ibom state has made a covenant with God, and applauded the immediate governor of the state, Chief Godswill Akpabio for producing a successor who has followed the way of God, pledging determination of the Christian community to work with the present government.
He noted that the event has received the backing of Heaven and that the state needs protection, prevention and preservation from Heaven, assuring that every spiritual nonsense in the state would stop and the state would be too hot and dangerous for every wicked man or devil who wants to disrupt the peace of the state.
Governor Udom Emmanuel thanked the people of the state for coming out en-mass to worship God, and stressed that God who answers prayers would answer the prayers of the people, and would lead the state to the next level by making it a shining star in the country.