JANG SIGNS OKADA BILL, OUTLAWS PDP CONGRESSES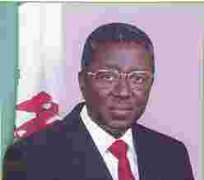 Plateau State Governor Jonah Jang on Thursday signed the bill outlawing the operation of commercial motorcyclists in some parts of the state.
The bill is titled, 'Prohibiting the operation of motorcycles, regulating the operation of commercial tricycles and privatemotorcycles with the areas comprising the Greater Jos masterplan and for other connected purposes.'
A statement by the Director of Press Affairs to the Governor, Mr. James Mannok, said the signing of the bill followed its passage by the state house of assembly. He said that the law had come into immediate effect.
In a separate statement, Mannok said the governor had outlawed state congresses being planned by a faction of the state chapter of the Peoples Democratic Party.
He said, 'It has come to the notice of the Plateau State governor and leader of the Peoples Democratic Party in the state, Jonah David Jang, that some persons are planning to hold party congresses in the state.
'The governor and leader of the party hereby states unequivocally that he has not authorised any such congresses. Any person planning such an exercise is therefore advised to desist to avoid drastic sanctions.
'As the chief security officer of the state, Governor Jang warns that in view of the security situation in the state, political parties are not to hold gatherings that will pose a threat to the fast returning peace in the state. The governor has similarly directed security agencies not to allow such meetings anywhere in the state.'