Statement by Minister Nicholson and Minister Paradis on 52nd Africa Day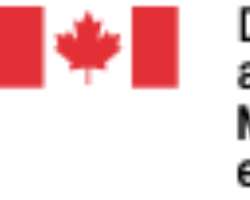 OTTAWA, Canada, May 26, 2015/African Press Organization (APO)/ -- The Honourable Rob Nicholson, P.C., Q.C., M.P. for Niagara Falls, Minister of Foreign Affairs, and the Honourable Christian Paradis, Minister of International Development and La Francophonie, today issued the following statement to mark the 52nd Africa Day:
"African countries have made great strides toward building security, democracy and prosperity over the past 52 years. While work remains to be done, Africans can be proud of their accomplishments.
"Canada commends the progress of democracy in a number of countries. This year has seen some successful, peaceful democratic transitions of power in Africa. We hope to see continued respect for democratic norms and constitutional supremacy, and we hope for similarly free and fair elections across the continent throughout 2015 and beyond.
"Canada will continue to work with its African partners within multilateral organizations, such as the Commonwealth and La Francophonie, to promote shared values and contribute to sustainable economic development. We remain committed to advancing the cause of improved maternal, child and newborn health, as well as working to end child, early and forced marriage, and preventing sexual and gender-based violence.
"Africa continues to be Canada's largest recipient of international assistance; we focused the majority of our support to the G-8 Maternal, Newborn and Child Health Muskoka Initiative in African programming—about 80 percent. Improving maternal, child and newborn health remains Canada's top development priority. Prime Minister Stephen Harper hosted the Saving Every Woman, Every Child: Within Arm's Reach Summit and committed $3.5 billion over five years to address the health needs of women and their children globally."