Nollywood Stars, Impersonation and Facebook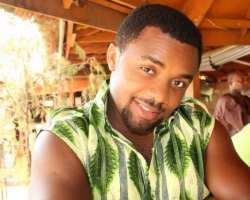 There is no doubt that Face Book has unequivocally brought Nollywood stars closer to their fans.Numerous fans now interact closely with their favourite Nollywood stars. Nevertheless, some dubious personalities now abuse this medium of interaction by impersonating most of these stars.
At times, fans find it difficult to distinquish the real stars from their numerous impersonators.A star might have up to three or more people impersonating him/her. Some of the stars that have fallen victim of these elusive impersonators include: Pat Attah, Mike Ezuruonye, Stephanie Okereke, Desmond Elliot, Genevieve Nnaji, Ramsey Nuoah etc.
Stephanie had few weeks ago alerted her fans about someone trying to impersonate her; she also provided a link to the impersonator.
About two months ago, Johnpaul Nwadike also raised an alarm about a person impersonating Mike Ezuruonye; he also provided a clue by describing the colour of cloth the fake mike was wearing. Similarly, Pat Attah, who is currently based in Germany, raised alarm on his fan page on 7th April, 2010, about someone that is just recently impersonating him with his name and image. He said that the person has over 50 friends at the moment.
Meanwhile, in Genevieves fan page, some argue that she is the real Genny, while some others think otherwise. In all, the celebrities have to be careful as well as their fans.
But, the question is, how will the Nollywood stars confirm their real I.D on Facebook to their fans and friends?
NFC BOGGER Edward Ifegwu
Story by Alayande Dayo