4 New Revelations about President Jonathan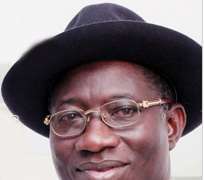 Goodluck Jonathan has just 19 days as President of Nigeria. The last election was an eye opener as it shed more light into the President's life. He will leave office come May 29 but here are 4 new things we just learnt about him.
The Presidency was a burden to him
While some chieftains of the Peoples Democratic Party, PDP reportedly landed in the hospital after he conceded defeat, the President appeared happier than he had ever been. He was pictured smiling broadly like a man who had won the lottery.
He knows how to sack staff
Those who thought the President was too weak to fire anybody now know better. Weeks after his defeat, the President has fired more persons than in his entire 5 years as president.
His marriage may be over
It appears President Jonathan has lost his wife alongside his presidency. Patience Jonathan, first lady and most loyal supporter of the President seems to have abandoned him. Since the day he conceded defeat, she has rarely been spotted by his side; she's always out of the country according to Presidential sources.
He'll move on to bigger things
Word on the street has it that President Jonathan is heading to the United Nations. While nothing has been confirmed, we hope the singular act of conceding defeat in a continent known for its power hungry ruler pays off.
Source: Nigerian Bulletin