Tall Buildings – Past And Present Trends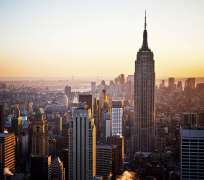 The motivation to build tall has changed over time, as has the definition of 'tall', the materials we use and the designs that are possible. The passion, obsession and necessity of building supertall and mega tall structures continues to challenge engineers and architects to reach new heights and 'go where no man has gone before'.
In the attached thinking piece, Professor Kourosh Kayvani, Aurecon's Global Building Design Leader and one of Australasia's leading structural engineers, discusses the key historic developments, technological advances, current trends and engineering considerations of high-rise buildings.
Attached pics: Professor Kourosh Kayvani as well as the images in the article (captions are written underneath the images in the article)
KAYVANI KOUROSH
JOHN HANCOCK LOWRES
GHERKIN LOWRES
NYC LOWRES
EMPIRE STATE BUILDING