Buhari's Anti - Corruption Regime: Saraki, A Misfit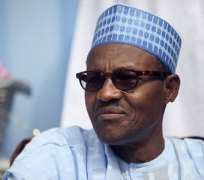 Since the results of the March 28th National Assembly and Presidential elections where the All Progressives Congress (APC), took lead, there has been a saturation of the media waves with the issue of who occupies the number three position and is chairman of the National Assembly.
With the APC in majority, it is evident that this position will surely go to one of the lot. In the course of the discourse three major contenders have been mentioned amongst which are Sen. Ahmadu Lawan from Yobe State, Sen. Bukola Saraki from Kwara State and Sen. George Akume from Benue State. While many issues and sentiments to justify their selection have been thrown up to include but not restricted to religion, zoning, ranking, tribe and even god-fatherism.
However at a period when the nation is supposed to be going through a period of renaissance of a sort, when the government is on a journey to rebuild the peoples' confidence in the government and also reduce the corruption level of the nation to a negligible ebb, it is pertinent that superseding the already mentioned criteria is one that is scarcely mentioned while considering candidature- Corruption and uprightness.
The mere mention of Bukola Saraki's aspiration for the position of Nigeria's number three citizen not only soils the country's image but will also make nonsense of Buhari's avowed zero tolerance for corruption. The former governor has been amongst those pencilled down by anti-graft agencies for alleged and obvious corruption charges but has been using legal gymnastics to frustrate efforts by the Economic and Financial Crimes Commission (EFCC) to make him account for such.
Senator Bukola Saraki should not be considered for the leadership of the National Assembly because he has a lot of questions to answer. For instance, some Nigerian families lost their money to the Societe Generale Bank of Nigeria (SGBN) which collapsed under Bukola Saraki amongst which is the alleged conversion of such public property like Shonga Farms, Kwara Cargo Terminal and Kwara Metro Park into personal use Various agencies of government have blamed the collapse on alleged monumental fraud perpetrated by the bank's authorities. And as Nigerians read these investigations for alleged misdeeds related partly to his two-term tenure as governor of Kwara State by the Nigerian police and Nigeria's flagship anti-corruption agency, the Economic and Financial Crimes Commission (EFCC) are still ongoing.
EFCC Chairman, Ibrahim Lamorde said in various newspaper reports of March 23, 2015 that Bukola Saraki (was) still being investigated including but not limited to his headship of the SGBN and tenure as Kwara State Governor between 2003 and 2011, even as Saraki has repeatedly sought to stop these investigations by always rushing to the court to seek injunction against the Nigerian police and other agencies of government from investigating, arresting or prosecuting him.
One of such cases is Suit No. FHC/ABJ/CS/131/12 pending before the Federal High Court in Abuja, after a similar failed attempt before the Lagos judicial division of the same court.
It would appear that he merely filed the suit to tie the hands of the police from prosecuting him under the guise of lis pendis, as there has been no appreciable progress since the commencement of the matter almost two years ago.
Also in Suit No. KWS/74/2015, obtained vide a Motion Ex-parte before the Kwara State High Court, Ilorin an order of injunction to restrain at least 14 frontline media houses from publishing anything against him. Of course, he was granted his prayers even without any justifiable urgency, and further hearing in the Motion on Notice and the substantive suit has been stalled as the judge is said to be on Election Petition Tribunal assignment.
In the said case pending before the Federal High Court in Abuja since April 2012, the police filed a counter-affidavit, which revealed tongue-wagging details of humongous frauds against Kwara people and the Nigerian state. We refer the APC leadership to the affidavit dated April 23rd 2012 filed by the Nigerian Police. This affidavit detailed not just involvement in a N21 billion Intercontinental Bank loan scam but also how Kwara State assets were used to guarantee loans for private companies.
This affidavit detailed how personal aides allegedly made unlawful withdrawals from accounts belonging to a company owned by the deceased aide.
It is worthy to also mention a January 2nd, 2013, petition on the opaqueness surrounding ownership of the much-vaunted Shonga Farm was forwarded to the presidency. Documents and facts were supplied to implore the central government to save Kwara from the frauds called Shonga Farm. With hundreds of millions of taxpayers' money and thousands of hectares of lands seized from the affected community in the guise of setting up a commercial farm in partnership with so-called Zimbabwean farmers, Kwara government has now told the people of the state that Shonga Farm is now owned by 'private concerns.'
It is common knowledge that under his watch, the CBN declared Kwara State unbankable arising from the huge debts taken partly to fund this same Shonga Farm. And up till date, Kwara state allocation is still being deducted from source on account of Irrevocable Standing Payment Order.
In the same petition was detailed, the dubious ownership structure of Kwara Cargo Terminal and Kwara Metro Park, all white elephant projects set up with Kwara funds but are now being called private businesses. Also, the International Aviation College and the Kwara Diagnostic Centre which like the two above were funded from N17bn bond taken in Kwara's name are now said to be owned by private concerns. All of these clearly raise serious integrity questions.
Also worthy of mention is a petition dated May 22, 2013, by a group called Kwara Action Against Corruption forwarded to the EFCC, detailing how over N1bn Kwara State fund (including loan obtained in Kwara name) and 30,000sqm of community land to the Kwara Mall (Shoprite) project without the state having shares legally linkable to it. Indeed, going by the record at the Corporate Affairs Commission, a copy of which was made available to the EFCC.
Nobody on the board of the company can be said to represent the interest of Kwara State. The 30% shares purportedly allocated to Kwara State Government was credited to Harmony Holdings, a company fully owned by private individuals.
Senator Saraki may not have been convicted of any of the alleged offences and therefore be deemed innocent until proven guilty by a court of law, but for his qualification for the esteemed office of Senate President, it will be morally proper and for the sake of transparency, Senator Saraki clears himself of those charges.
It is important that he or anyone else with allegations of such magnitude against them should not be considered for that high office. The President-elect, being a man of the highest integrity and upon whom the eyes of the whole world is set should have a strong interest in this matter lest his anti-corruption efforts be ridiculed.
Ogah Simon is the National Secretary African Arise Network For Change
Disclaimer:

"The views/contents expressed in this article are the sole responsibility of

Ogah Simeon

and do not necessarily reflect those of The Nigerian Voice. The Nigerian Voice will not be responsible or liable for any inaccurate or incorrect statements contained in this article."