Tim Godfrey, Mike Abul, Lily Perez, Others To Minister At Foursquare Magodo 7th Zonal Rally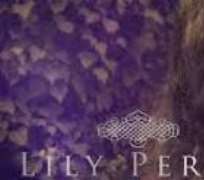 Come this Saturday, Nigerian popular Gospel artistes will be converging in large numbers at the Foursquare Gospel Church In Nigeria, Magodo Zone, for the 7th Zonal Rally which will be holding at the church Zonal Headquarters.
The rally with the theme, 'A Heart of Gratitude' which promises to be an unforgettable experience for the participants is also loaded with programs including a Night Vigil on Friday, May 1 (10pm), and Health Talk(3pm) and Praise concert (5pm)on Saturday May 2, will continues till Sunday, May 3, for the Grand Finale which starts by 8am.
Several artistes notable within the Gospel arena have been invited to bless the participants with soul lifting and heaven opening inspirational ministrations.
Some of them include One of Nigeria's Finest live Vocal Band and the multi –talented Kaduna born Charismatic musician, Tim Godfrey who sang the gospel hit song Na You Be God and Amen and the erstwhile member of the Midnight crew, Mike Abdul which is popular for his songs like `Moririe' and Halleluyah. Also invited is the Lagos based gospel artiste Dare Justified, and the sensational female gospel artist Lily Perez, who has amongst other songs, Wonder and `Ese' and many others.
Other invited song ministers are Tosin B, IBK Blessing, Chioma and Benin Republic based Nigerian Pastor, Pastor Opeyemi Oke .
The Chairman of the organizing committee, Myke Kambi, has described the programme to be another refreshing moment from God. In his words, Myke says, "God has strategically design this programme to bless his children.
This is the 7th edition of the Zonal rally, and the figure 7, represents perfection. So, God is prepared to perfectly turn around lives and shower is blessings on his children as they lift up their hearts and voices in gratitude to him for what is more than comprehensible miracles he has done for us in the past and present"
The District Overseer and Zonal Superintendent Pastor Alex Unuadjefe, along other anointed ministers of God will on ground to minister at the rally.
The programme will be holding at the church Magodo Zonal Headquaters, 24, Wale Adelekan Street, Off Emmanuel Keshi Road, Magodo GRA Phase II, Lagos.
Funmi Oduse
For; Bigsam Media
LILY PEREZ
MIKE-ABDUL
TIM GODFREY 2