Borno women want Buhari to retain 35% slot for women in his cabinet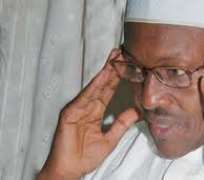 Representatives of women groups in Borno state, yesterday, called on the incoming administration of retired General Muhammadu Buhari to bring more women into his government or at least retain the 35% affirmative action for women that already implemented by the outgoing President Goodluck Jonathan.
Coordinator of the women, also the President of Women, Peace and Security group (WPS), Hajiya Hauwa Ahmed, at a press conference in Maiduguri, said in order to achieve equity and equal participation, more women should be carried along in various governments particularly the federal government. By doing so, women occupy their rightful place in in the society.
She said despite the challenges faced by the people in Borno state particularly women and girls as a result of the insurgency, has traumatized all peace loving citizens, but the women NGOs in the state still working persistently to ensure that women and girls exercise their choices especially in education, politics, income generation and productivity.
"We also make a passionate appeal to the incoming central administration of General Muhammdu Buhari (rtd) to speed up the fight against the Boko Haram insurgents in order not to lose momentum introduced by the current administration to rid the country from all forms of terrorism,"Mrs. Ahmed said.
She however appreciated the continued support by the Nigeria Stability and Reconciliation Programme (NSRP) towards achieving zero violence aganst women and girls, saying that the Borno state government too, should be commended for the up keeping of the Internally Displaced Persons (IDPs) especially women and girls.