NCAA lifts ban on Discovery Air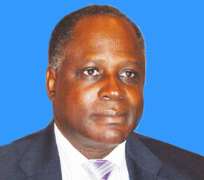 The Nigerian Civil Aviation Authority (NCAA) on Tuesday lifted the suspension placed on the operations of Discovery Air.
The ban was lifted by the Director-General, NCAA, Capt. Muhtar Usman, in a letter addressed to the management of the airline and entitled: 'Notice of restoration of Air Operators Certificate.'
According to him, the decision to restore the AOC of the domestic carrier is predicated on the satisfactory conclusion of a financial health audit of the airline.
A statement issued by the Deputy General Manager, NCAA, Mr. Sam Adurogboye, stated that in the aftermath of the audit, the management of the airline had demonstrated encouraging commitment to offsetting the outstanding staff salaries by April 30, 2015.
'In addition, all staff members sent on compulsory leave without pay have been recalled,' the NCAA said.
Usman, according to the statement, noted that the regulator was satisfied with the Letters of Credit from the airline's financiers, which had provided guarantee for its business in the long term.
'Therefore, in consideration of all the actions taken by the airline to address passenger complaints, the authority, pursuant to Section 35(6) of the Civil Aviation Act, 2006, hereby lifts the suspension of, and restores the airline's Air Operators Certificate with effect from the date of receipt of this letter,' he said.
Usman, however, informed the airline that prior to the commencement of flight operations, the NCAA would carry out a mini audit of the airline to confirm the safety of its operations.
In January, the NCAA announced the suspension of the operations of Discovery Air. The regulatory body had stated that the suspension was in pursuit of its oversight responsibilities as stipulated by law.
It explained that the suspension followed a review of the operations of some domestic airlines, adding that Discovery had earlier been issued with a warning letter to address some pressing issues.
The agency had stated that the airline failed to carry out stipulated corrective actions within one week as raised in an earlier letter to the management.