#MySuperStarStory: A Lagos Taxi Driver Ran Away With My Demo CD – MR RAW
- Mr. Raw Reveals Terrible Experience As An Upcoming Artiste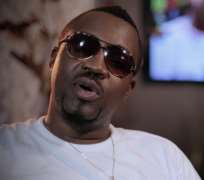 Mr. Raw is one of the icons of modern Nigerian music and a pioneer of indigenous language hip-hop and rap in the country. Famous for his lyrical wordplay, which incorporates proverbs and mixes Igbo and Pidgin English, he is a widely respected player in the Nigerian music industry.
During a recent #MySuperStarStory interview however, Mr Raw revealed that prior to coming second in the Star Quest music competition, he faced a number of obstacles. In particular, he mentioned an incident with Klint da Drunk when a cab driver who brought them to Lagos for a talent hunt absconded after they left their demo CD in the car.
The situation was saved by a sympathetic studio hand who agreed to transpose their music to a digital format. Soon after, he said, he came second in the Star Quest music show and his life changed forever.
You can watch Mr Raw's #MySuperStarStory video here
#MySuperStarStory aims to celebrate and recognize stories of triumph over adversity and thus inspire young Nigerians to be successful. There is a STAR in everyone. You can join the conversation and share your own superstar story on social media using the hashtag #MySuperStarStory.