Canada Signs Investment Agreement with Burkina Faso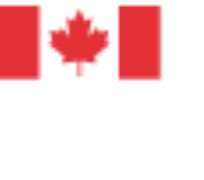 OTTAWA, Canada, April 21, 2015/African Press Organization (APO)/ -- Minister Fast signs investment agreement with Burkina Faso's Minister of Industry, Commerce and Handicrafts, Hippolyte Dah, with Prime Minister Yacouba Isaac Zida as witness.
Minister Fast with Burkina Faso's Prime Minister, Yacouba Isaac Zida.
Agreement will protect Canadian business and provide new opportunities for them to invest and grow
The Honourable Ed Fast, Minister of International Trade, today announced that Canada and Burkina Faso have signed a foreign investment promotion and protection agreement (FIPA). He made the announcement alongside Hippolyte Dah, Burkina Faso's Minister of Industry, Commerce and Handicrafts. The Prime Minister of Burkina Faso, Yacouba Isaac Zida, is in Ottawa for a bilateral visit.
FIPAs help ensure fair treatment for investors and create a more predictable and transparent business environment through reciprocal, legally binding provisions. FIPAs set out clear rules governing investment relations, including in the areas of dispute resolution and protection against discriminatory and arbitrary practices, giving businesses greater confidence to invest.
Canada's Global Markets Action Plan, the government's blueprint for jobs and economic growth through trade, identifies Burkina Faso as an emerging market with specific opportunities for Canadian business in sectors such as mining and industrial machinery and equipment. Canada is the largest foreign investor in Burkina Faso.
Now that this agreement has been signed, Canada and Burkina Faso will proceed with their respective ratification processes.
Quick Facts
• In 2014, two-way merchandise trade between Canada and Burkina Faso exceeded $75 million, an increase of 50 percent from the year before.
• Minister Fast visited Burkina Faso in 2014 as part of his trade mission to Africa.
• Canada currently has FIPAs in force with 28 countries and is negotiating with many others.
Quotes
"Burkina Faso holds many opportunities for Canadian companies, especially in sectors such as mining, industrial machinery and equipment. An investment agreement will provide Canadian companies with more stability and predictability in this market.
"Our government is continuing to deliver results in order to boost investments—creating jobs, economic growth and long-term prosperity for all Canadians."
- Ed Fast, Minister of International Trade