Ondo deputy gov: Lawmakers may commence impeachment process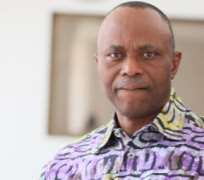 Indications have emerged that members of the Ondo State House of Assembly may this week commence the process of impeaching the state Deputy Governor, Alhaji Alli Olanusi, who recently defected from the Peoples Democratic Party (PDP) to the All Progressives Congress (APC).
The leadership of the House of Assembly, it was learnt, has met and arranged to put necessary machinery in place to ensure that the process of Olanusi's impeachment commences. The 26-members House of Assembly, comprises 23 PDP and two APC lawmakers, while a seat is vacant.
The House, which is currently in session, findings revealed, would any time this week start the process of impeaching the deputy governor.
It was learnt that members of the PDP in the House have been meeting on how to commence the process for the impeachment of Olanusi.
However, an APC member in the House, Gbenga Edema said the leadership of the APC had met and made necessary resolutions on the matter, saying: 'The matter should be considered a speculation for now.'
He said neither of the two APC members in the House had received any notice for the commencement of impeachment process of the deputy governor.
'We have not been informed of any impeachment process by the leadership of the House. We are just two in the House of Assembly and we consider all that we are hearing ordinary speculation for now.
'When we get the notice of impeachment and the deputy governor is served with the impeachment notice by the leadership of the House, the two of us who are APC members in the house will know what to do,' he said. Agency report