32 Killed In Unrest In Central Nigeria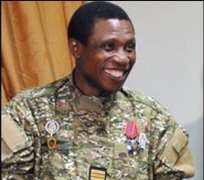 At least 32 people were killed in fresh clashes between farmers and nomads and scores of houses were burnt in central Nigeria?s Nassarawa State at the weekend, a state legislator said Monday.
The violence erupted on Friday when pastoralists attacked the farming village of Udeni Gida in renewed raids, Mohammed Baba Ibaku, the parliamentarian representing the area told AFP.
He said the fresh fighting came just two weeks after a clash with the farmers when the herdsmen led their cattle into rice fields, which led to the death of a farmer.
"Early Friday the herders besieged and attacked the village with guns after normalcy had returned from the previous violence two weeks ago and by Saturday we counted 32 dead and scores of houses burnt while several farms were destroyed," Ibaku said.
He said relative calm had been restored with the deployment of troops and police but tension was still high as the invading nomads from neighbouring Kogi and Taraba states were still hiding in the bush around the village.
Nassarawa state police commissioner Shehu Babalola confirmed the clashes but declined to give casualty figures. He added that normalcy had returned.
Violence between farmers and pastoralists over grazing fields is common in central and northern Nigeria, leading to loss of lives and property.
Source: AP