Ekiti APC, Omirin's Wickedness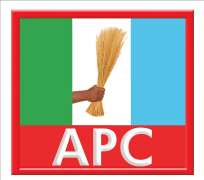 Callous Omirin and his APC evil men said no one was killed in Efon-Alaaye yesterday.
Omirin said:
"We heard that Fayose removed a dead body from the mortuary and presented it to Efon people, claiming that Folorunso Ogundele, a member of the House of Assembly and an indigene of Efon-Alaaye, was the one who pulled the trigger to kill a fellow Efon-Alaaye man in order to instigate violence in the town against him."
Nigerians, look at the corpse of MODUPE TEMITOPE OLAYA that APC lawmaker, Folorunso Gabriel Ogundele killed at Efon-Alaaye yesterday.
Does this corpse (With blood) look like one taken from the MORTUARY yesterday?
This is the kind of CALLOUS and WICKED people we are dealing with in Ekiti. People who don't have regard for human lives.
On the list of APC and Doctor of War, Kayode Fayemi are the following people that his govt killed:
(1. Chief Adeleye
Awomulate - November 18, 2010
(2. Kehinde Fajuyi - March 23, 2011
3: Michael Ipinlaye - March 23, 2011
(4. Teslim Abiola (EKSU Student) - September 26, 2012
(5. Ayo Murphy Jeje - March 3, 2013
(6. Mrs Juliana Adewumi - March 3, 2013
(7. Foluso Ogundare - November 3, 2013
(8. Taiwo Akinola - June 9, 2014
(9. Chief Omolafe Aderiye - September 25, 2014
Now they have killed Modupe Temitope Olaya to make the number of people they murdered in Ekiti TEN.