Mai Atafo, April by Kunbi Return as Judges of Fayrouz L'Original Expression Show 2.0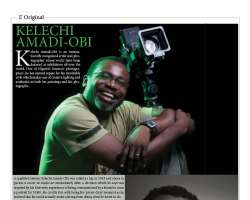 Lagos| Nigeria: If you liked the creativity and originality Omoyemi Akerele, Mai Atafo and Kunbi Oyelese brought to the table during Fayrouz L'Original Expression Show last year, brace yourselves for more as organisers of the competition have announced them as judges for this year's edition of the competition.
The fashion icons will be joined by famous photographer, Kelechi Amadi-Obi. They are expected to bring their knowledge of fashion and their expertise into the competition to select the best team this year.
Ohimai Atafo, a trained Agriculturist turned fashion designer is not only a stylish man but also an amazing designer. He is the brain behind the Weddings by Mai and Mai Atafo Inspired fashion lines, both of which specialize in making bespoke pieces for brides and trendy men and women.
He's dressed countless Nigerian celebrities and showcased at several fashion shows notable of which are Lagos Fashion Design Week, Mercedez Benz Fashion Week and a few others.
Olakunbi Oyelese is the creative director of April by Kunbi, an upscale fashion line with a bias for bridals, evening wears and red carpet pieces. Her line oozes fun, flirtiness and a lot of girliness as seen in her choice of fabric and cuts. Her pieces have been rocked by celebrities like Tiwa Savage, Agbani Darego, Gbemi Olateru Olagbegi, Toke Makinwa and a host of others.
Kelechi Amadi-Obi is a renowned photographer and painter with over 10 years of work experience. Apart from being the choice of most celebrities, Amadi-Obi's paintings have been featured in exhibitions within and outside Nigeria. In 2004, he won the St.Moritz Style Award for Photography.
The competition will have undergraduate photographers, make up artistes, designers and models from different arts of Nigeria, come together to make a group of four. Each group is expected to wow the judges with mind blowing original creativity and climb the ladder in across the elimination process.
Last season winners Team Elan, have been busy making waves since winning the maiden edition of the competition. The fashion ensemble which boasts the talents of Temitayo Nathan and Toyin Oyeneye amongst others exhibited their designs at the prestigious Lagos Fashion & Design Week last November where they shared the same runway with industry heavyweights like Lanre Da Silva, Maki Oh and the Okunoren Twins.
Temitayo Nathan was then chosen by the Lagos Fashion and Design Week to feature at the International Fashion Showcase at the London Fashion Week in February 2015 alongside Grey,Iamisigo, Kenneth Ize and Orange Culture, and they emerged winners at the showcase.
Since winning the Fayrouz L'Original Expressions competition and scooping the $20,000 prize, Team Elan's fashion and design careers have taken off impressively.
Like the previous edition, the groups are cut down till the last two who will now go head to head at the finale. The winning team goes home with a sum of N 4m and the losing team, N 1m. Both teams also get Apple Mac laptops, digital cameras.