Look trendy this Easter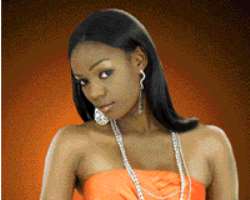 Do you want to turn heads around this Easter? Do you want to be noticed? Do You want to belong to the stylish class and attract attention to yourself? If your answers are yes, then Collectibles is the place to shop.
To satisfy their customers and also maintain their brand, new arrivals tagged "New collectibles" have filled their stock for the Easter season and always. Then, guess what! They are all going for massive discount for the period and it is a continuous spree says June Ama Okungbowa, the General Manager of Collectibles. "It is a continuous customers exercise to retain old clients and attract new ones".
New collectibles range from apparels, jewelry, accessories, bags and shoes. They are the latest trend in fashion as they are stylish, vibrant, fresh, chic and colourful.
They are a must- have for today's stylish woman. A lot of dresses, frocks, jumpsuits, rompers in denim and fabrics. Others include jewelry and accessories of all types.
All to make you look trendy, young and gracious. It is a one stop shop for the trendy woman both old and young as classy, sassy is the word.
Yes, the old collectibles were trendy, but today sophistication, glitz, glamour, trend and ecstasy are the words to describe the new collectibles. The items are now irresistible and eyecatching stuff worth beholding.
To the various customers, who have turned the fashion house into a small Mecca, they agree you have value for your money. An anonymous client agrees that 'today's collectibles are irrestible. Customers get confused on an item to choose because of the wide range of style, vibrant colours and the attention paid to details.
Collectibles has carved a niche for itself with 16 years of existence. So join the train and shop at Collectibles.
Story by nollywoodgists.com