Jonathan Not Sincere About Confab Report, Says S' West APC
Highlights Resolve To Restructure Nigeria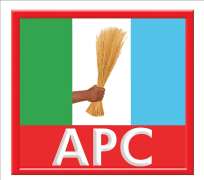 The All Progressives Congress (APC) yesterday faulted a notion being created by President Goodluck Jonathan that the implementation of 2014 National Conference report is dependent only on his re-election.
The party, also, dismissed the impression, describing Jonathan's statement as illogical and unreasonable, which it said, was directed to earn cheap popularity from South-west trampled upon by his administration.
In a statement issued on Sunday by the APC National Vice-Chairman (Southwest), Chief Pius Akinyelure, the party said if the Jonathan administration was interested in restructuring, it would not have waited for three years in office before convoking the 2014 National Conference.
The party noted that with the lopsided nature of federation his administration inherited about six years, Jonathan should have swung into action immediately and put necessary mechanisms in place "to equitably and fairly restructure Nigeria for the benefit of all."
The party added that Jonathan was using the report of the 2014 National Conference as a political weapon from a region his administration "has not been fair to despite its support for the president in 2011."
The party, therefore, asked the president "to desist from making promise he cannot fulfil. President Jonathan should stop appealing ethnic sentiment in order to score cheap political marks. A president, under whose watch the Ekiti election was rigged, cannot restructure Nigeria."
The party urged the people of South-West Nigeria in particular and Nigeria in general not to take the president serious again, noting that the Peoples Democratic Party (PDP) had no idea on how to move Nigeria forward.
The party said the APC presidential candidate, Maj.-Gen. Muhammadu Buhari and his running mate, Prof. Oluyemi Osinbajo had made a covenant with the people of Nigeria contained in the 2015 Buhari/Osinbajo Manifesto.
The party said once elected, the Buhari/Osinbajo government would initiate action "to amend the Nigerian Constitution with a view to devolving powers, duties, and responsibilities to states in order to entrench true federalism and the federal spirit."
It added that the Buhari/Osinbajo government "will restructure governance for a leaner, more efficient, and adequately compensated public service sector, while promoting effective participation of the private sector for more robust job creation programmes to employ the teaming youth."
It said the Buhari/Osinbajo government would bring to an end an arbitrary deduction of statutory allocations due to states governed by the opposition party and the backdoor allocation to the states that are not critical of an anemic national government under the PDP.
Office of the Vice National Chairman,
All Progressives Congress (APC),
South West Office, Lekki, Lagos.
+234 909 151 5152
+234 808 198 6590