KEMI ADETIBA, FEMI OLAGBAYE PART WAYS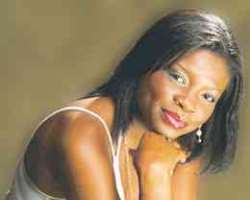 The union of Kemi Adetiba and Femi Olagbaye, which e-Punch reported exclusively last year, following Olagbaye's departure from his job at MTV base, is over.
Sources close to both parties confirm to e-Punch that Adetiba, a broadcaster and cinematographer has asked out of the business and her partner has granted her wish.
The pair came together to form Dragonfly, a production company last year and immediately got down to work, birthing some of the most important videos of the year.
'She had other things she wanted to do' Femi Olagbaye told e-Punch on phone. 'There are some things she's been very passionate about for months now. We spoke about it and discovered the best way was for her to do it on her own.'
But Miss Adetiba would rather not comment. ''My leaving Dragonfly is inconsequential and in very good spirits and full media blasts on it only makes it bigger than my exit really is/was. We are both very private people working on numerous new things and would prefer our work (rather than our private lives) go viral,' she said When e-Punch contacted her.
Additional report by George Anifowose