The AU Commissioner for Peace and Security concludes consultations in South Africa on the situation in the Great Lakes region and on other issues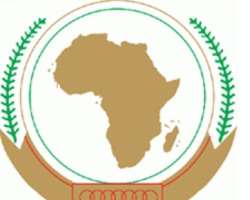 ADDIS ABABA, Ethiopia, January 19, 2015/African Press Organization (APO)/ -- The African Union (AU) Commissioner for Peace and Security, Smail Chergui, on Friday, 16 January 2015, had a meeting in Pretoria with the South African Minister of International Relations and Cooperation, Maite Nkoana-Mashabane. South Africa chairs the Organ on Politics, Defense and Security Cooperation of the Southern African Development Community (SADC).
The meeting provided an opportunity to take stock of the implementation of the Peace, Security and Cooperation Framework for the Democratic Republic of Congo (DRC) and the region, in particular the disarmament of the Democratic Forces for the Liberation of Rwanda (FDLR). In this regard, the Minister reiterated the determination and commitment of South Africa, which is one of the troop contributing countries to the MONUSCO Intervention Brigade, regarding the use of force against the FDLR, in accordance with the relevant resolutions of the United Nations Security Council, as well as with the decisions taken on this matter by SADC and the International Conference on the Great Lakes Region (ICGLR).
The meeting with the South African Minister also addressed other issues related to the promotion of peace and security in Africa, including in the SADC region. In this context, the crisis exit process in Lesotho, with the elections planned for 28 February 2015, was discussed. Finally, the Commissioner and the Minister exchanged views on the holding in South Africa, in the course of this year, of Exercise Amani Africa II, which is expected to validate the attainment of full operational capability for the African Standby Force. The Commissioner took this opportunity to thank South Africa for offering to host the Exercise.