Ekiti APC Lawmakers Can't Be Trusted, They Must Apologise To Return To Ekiti—Group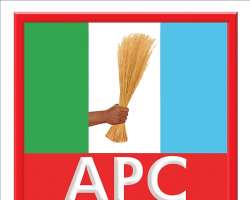 The Ekiti Movement for Good Governance (EMGG) has told the embattled All Progressives Congress (APC) lawmakers to perish to thought of coming to the State, unless they apologise to the people they abandoned after electing them to legislate for the development of the State.
The group also said the former Speaker, Dr Adewale Omirin and his runaway colleagues cannot be trusted to maintain peace in the House of Assembly.
In a statement signed by its Secretary, Dr Abiodun Aina, the EMGG said they will mobilise Ekiti people to resist the APC lawmakers until they tender an unreserved apology to the people and withdraw their court cases.
"They must withdraw the cases they filed in eight courts outside Ekiti State against the State House of Assembly and apologise to Ekiti people because they cannot be challenging a system in court and still want to be part of the system. The three of them that are facing murder charge must also be ready to submit themselves for trial," EMGG said.
The group, which described the action of the APC lawmakers as an affront on the people, added that; "Omirin and his colleagues can not even be trusted to allow peace to reign."
"It is fact that Omirin told reporter after his meeting with the Police Commissioner on Tuesday, that there was no attempt to assassinate him as against claimed by the APC. The report was sent to various media houses by reporters in Ekiti State at about 2pm yesterday.
"However, at about 7pm the same day, Omirin came up with another press statement, saying that he did not speak with journalists as earlier reported and that there was actually an attempt to assassinate him.
"In other words, two contradictory press statements came from Omirin within five hours, and that to us is a pointer to the fact that he and his colleagues cannot be trusted.
"The State Commissioner of Police, Taiwo Lakanu should therefore by mindful of the fact that he is trying to broker peace with people whose motive is always sinister.
"He should know that he is dealing with a set of people that cannot be trusted and he should just hand-off their matter and allow them to be running from Lagos to Osun States as they have been doing in the last two months."