AFRIMA 2014: African Artistes, others storm Nigeria for Awards Ceremony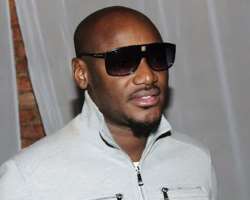 Internationally-recognized music stars from Africa and around the globe are arriving Nigeria, the entertainment hub of Africa, to be part of the 2014 All Africa Music Awards Main Ceremony holding on Saturday, December 27, at the Grand Ballroom of the Oriental Hotel, Victoria Island, Lagos.
The International Committee of AFRIMA and its partner, the African Union Commission, is receiving AFRIMA nominees, friends, collaborators, and invited guests from the five regions of Africa at the concept ceremony –which is being produced in cultural themes ranging from the rich Egyptian heritage of the Pharaoh era to the earthy depth of the artistically intricate Benin Kingdom and the fierce power of the Zulu Kingdom.
Among the artistes expected at the awards event which starts at 5.30 p.m. with Red Carpet sessions are: DJ Arafat (Cote D'Ivoire); Mi Casa (South Africa); Buffalo Souljah (Zimbabwe); Ahmed Soultan (Morocco); Laurette La Perle (Democratic Republic of Congo); Vanessa Mdee (Tanzania); Betty Akna (Equatorial Guinea); Radio and Weasel (Uganda); Lawi (Malawi); Dama Do Bling (Mozambique); Wiyaala (Ghana); Davina Green (Mozambique); Cindy Munyavi (Zimbabwe); MC Mahjoul (Algeria); Elani (Kenya) and Dear Zim (South Africa). Leading the Nigerian talents who are nominees and performers at the event is Nigeria's legendary contemporary music star 2Baba Idibia who is also the host of the awards ceremony.
Others are Cohbams Asuquo, Olawumi, DJ Jimmy Jatt, Dammy Krane, Dr, Sid, Bez, Don Jazzy and the Mavens, Ice Prince, Flavour, Niyola, Temi Doll, Yemi Alade, D'Prince, Konga, Naeto C, Olamide, Patoranking, Daddy Showkey, Jaywon and others.
To spice up the proceedings will be sizzling performances from top Africa performing artistes and bands. From the inspiration songs to classical to hip-hop and basically exportable African music as Africa speaks in one voice through music on the award night.
Talking about the specifics of the main award ceremony, AFRIMA Co-Producer, Mr Kingsley James said: "What makes this different is that we are not only rewarding artistic excellence of artistes, but we are creating a platform to recognise those who may no longer be active music performers but have attained legend status. Then, we want to honour those who work in the journalistic field conveying information and news about the creative exploits of these artists to the public through various media platforms".
Mr James added that more of AFRIMA's vision was to leave a lasting developmental legacy on the African entertainment industry landscape that will stimulate the industry's growth and sustainability for the future.
AFRIMA will be rewarding excellence in the continental music industry at the awards ceremony in over 30 categories, while the coveted 23.9-carat gold-plated trophies will be received by music acts or groups in their respective categories.
Also expected to colour the award ceremony is the tribute section where an African Music Legend will be honoured with an AFRIMA trophy for outstanding artistic work. The International Committee of AFRIMA also reveals that part of the award ceremony's programme will pay tribute to lives affected by the scourge of Ebola Virus Disease (EVD) in some West African states and terrorist insurgency in Northern Nigeria, Somalia and part of Kenya. This tribute programme will be anchored by ONE, an international campaigning and advocacy organisation of more than six million people taking action to end extreme poverty and preventable disease, particularly in Africa.
AFRIMA which is in partnership with the African Union Commission, is proudly supported by ONE, Africa 2.0, Nigeria's Federal Ministry of Industry, Trade and Investment, Nigeria's Federal Ministry of Culture, Tourism and National Orientation, PRMAFRICA among others and being sponsored by Kenya Airways, Procter and Gamble, Peugeot, Diamond Bank, and UBER.
AFRIMA For Hope, For Celebration!!!
2FACE-IDIBIA
DAMA-DO-BLING
NOELLA-WIYAALA