Why Is Popular Rapper, MI Lamenting?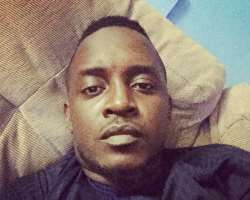 M.I Abaga better known as Mr. Incredible is currently not happy as he feels friends and fans have abandoned him while he was on sick bed.
The singer stated that despite his ill health, he still needs to push himself up and attend shows because he has bills and other commitments to meet up with.
"Spent the last week sick.. And no one cares.. Still got to show up.. Still got to pay bills.. Still got to perform like you good.. Well Thank you Lord for strength.. #I Take Care Of Me #strong through weakness #chairman," he challenged.
After posting the challenged words, fans and colleagues began to apologize expressing that they all care about him but have all been busy to know.
OfficialWaje: I care o. Ha
Emmanyra: We care ooo chairman @mi_abaga hope you're feeling better
iam_abdulkhalifa: Sorry boss u self na human being, dont mind bad belle, u were once nobody, but nau controlling bullion vans lets just leave it in the middle. Get well soon
maxineijeomah: Its one thing to be a celebrity that the world loves and another to have real people around you that care sincerely.. So I just hope mi_abaga has real friends who care..#god bless ya #mi_abaga