I Will Retire Soon—Dance Queen, Kaffy Hints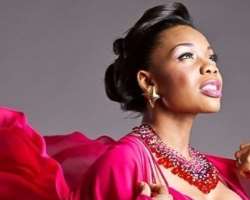 Nigerian dancer, Kaffiat Oluwatoyin Shafau-Ameh better known as Kaffy, has disclosed that she might consider retiring from performing on stage soon, but would continue to do business.
According to her, she is still fit to run her business until it gets to a level it can be run on its own with little or no supervision.
Kaffy noted that she wants to leave a legacy behind in the Nigerian music industry, which people could be proud of when she is no more. She noted that it would be her joy if her children will continue from where she stopped.
The dancer, who is the CEO of the Magneto Dance Company, stated that any time soon, she will retire from dancing on stage and will be grooming other aspiring dancers.