Exposed! Harrysong Reveals Another Secret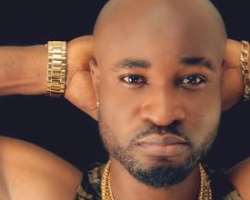 It is not all about music, good stage control and being in the studio all the time but it is what one is capable of delivering when he needs to try his hands on something else without any supervision and that is what singer, Harrysong, is doing in his kitchen.
The singer who recently dedicated his newly purchased Hummer Jeep to his grandma, is yet to give her a grandchild as the singer is yet to get married but proving that he can do what women take as big deal, the singer decided to cook his food without the help of a maid.
Harrysong noted that what people don't know about him is that he is a good cook and is ready to cook for anyone that comes visiting for Christmas.
According to him, "Newest and best cheff in town===oya stop by for christmas rice..we not just good with the music, studio, and stage..we'homely baby...we cook..come taste and testify."