Eaglets Camp opens in Abuja today ahead of CAN Under-17 Tourney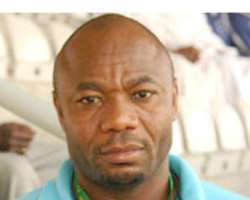 The Head Coach of the Golden Eaglets, Emmanuel Amuneke, has said that fresh opportunities would be given to new players as the national Under-17 team's camp opens in Abuja today ahead of the forthcoming African cadet championship to be hosted in Niger, between February 15 and March 1st, 2015.
Amuneke, who just came back from Spain, noted that the next two weeks would be used to determine the fitness level and condition of older players, adding it was necessary to strengthen the team in view of the challenges expected at the tournament.
The Golden Eaglets lost at the finals of the 2013 CAN Under-17 Championship, beaten 5-4 on penalties by the Junior Elephants of Cote d'Ivoire after an exciting 1-1 draw in Marrakech, Morocco.
'The peculiar nature of the Under-17 category means that we would continue to work with most of the players that have been with us for some time now,' said the 1994 African Footballer of the Year. 'But that has not foreclosed the chances for others to break into the team since we need to present a very good team because our objective, first and foremost, is to secure one of the tickets for the next FIFA Under-17 World Cup in Chile.'
The team would expectedly begin its training session tomorrow at the NFF/ FIFA Goal Project Pitch and officials hinted that only those invited would be cared for while others who want to be screened would cater for their own welfare. Agency report