Men of My Generation are Not Romantic……..Clarion Chukwura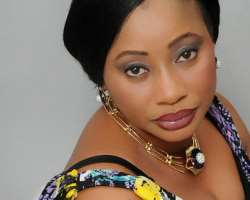 Love don't cost a thing but how does this love works if two does not agree? Nollywood actress, Clarion Chukwura, has described men of her generation as not being romantic.
Clarion stated that men are full of themselves that they have large doses of carryovers from the generation of their parents and grandparents.
She noted that despite the fact that her generation were not romantic, she feels that her son's generation (Clarence Peter) were more romantic than hers.
"I would say that a greater percentage of Nigerian men are players; and the women have decided that their best way to fight back is to do what the men do. Now, both married men and women engage in extra-marital affairs. To them, it's no big deal, it is fun," she said.