Telecom subscribers to get refund from January – NCC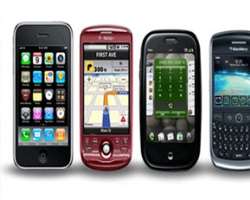 The Nigerian Communications Commission (NCC), on Wednesday said beginning from January 2015, telecommunication operators would be compelled to mandatorily put in place an effective mechanism to compensate consumers and subscribers whose rights to their service have been breached or short-changed due to no fault of theirs.
Speaking at the sidelines of the Industry Consumer Advisory Forum (ICAF) in Abuja, the Director, Consumers Affairs Bureau, Mrs. Maryam Bayi, stated: "NCC is looking at the ultimatum that by January, they should let us know what kind of compensation they are packaging for consumers whose service rights were breached."
She stated that if for any reason a subscriber's credit balance is depleted by operators, they should compensate the subscriber far above the credit balance. "They should come up with something that will make up for it. If you complain about your inability to utilize your data your data services, they should be able to roll it over for you.
NCC would published and tell consumers these are the things that they will be compensated for and if this is not done, the consumer should refer to NCC for necessary action." - Thisday.