"AASU WEEKLY" (Vol. One/No. 5/Nov 2014) A Weekly Online Compilation Of Major Student And Education News On The African Continent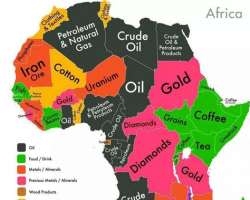 Dear Reader,
AASU WEEKLY is an online compilation of major student and education news on the African continent. This initiative is part of the efforts of the Secretariat of AASU to disseminate information on student and education matters in Africa. We hope you will find it useful and be willing to contribute to its success by formulating constructive criticisms and providing information.
Awaah Fred
Secretary General
AASU:
• The All-Africa Students Union in collaboration with the National Union of Ghana Students (NUGS) hosted the International Students Day (ISD) on 17th November 2014, at the University of Professional Studies, Accra on the theme "QUALITY ASSURANCE IN HIGHER EDUCATION: THE ROLE OF STAKEHOLDERS"
• The All-Africa Students Union (AASU) participated in a conference on Quality Assurance in Higher Education organized by CAMES, UNESCO and DAAD from 13 to 15 November, 2014 at Dakar, Senegal.
ALGERIA:
Algeria-EU Cooperation Programme - €38.6 Million for Higher Education
Oran — A cooperation support programme for higher education, worth €38.6 million has been launched between Algeria and the European Union, said Sunday in Oran (432-km west of Algiers Bernard Segarra, in charge of the EU support programmes in Algeria. The four-year programme, for which the EU will contribute with €21.5 million and Algeria with €17.1 million, is part of the cooperation between the EU and Algeria, said Segarra on the sidelines of the visit of the ambassador and head of the EU delegation to the teaching hospital of Oran.
Source: http://www.google.com.gh
BURKINA FASO:
The 'heroes' of Burkina Faso's Revolution
The mass uprising in Burkina Faso which led to the overthrow of long-serving ruler Blaise Compaore has turned a tax inspector and a student into heroes of the revolution, writes the BBC's Lamine Konkobo. On the morning of 30 October, Lassina Sawadogo knew he could die on the streets of his hometown, Ouagadougou, but he had no idea he was on a journey to becoming a celebrity. Mr. Sawadogo was one of thousands of protesters who rose up that day to oppose an attempt by the government to amend the constitution to make it possible for President Blaise Compaore to extend his 27-year rule beyond November 2015.
Source: http://www.google.com.gh
CHAD:
Student Protests Over Fuel Shortages In Oil-Rich Chad Leave Five Dead
N'DJAMENA, Chad—Riots in Chad left at least five people dead at the hands of Chadian police forces last week. On Tuesday, riot police units fanned out across Chad's capital, N'djamena, as demonstrations erupted there and in other provincial cities. Protesters blamed the government for fuel shortages and escalating prices. Many also marched in support of public school teachers protesting unpaid salaries.
Source: http://www.google.com.gh
GHANA:
• 'Accra Polytechnic' authorities sack over 20 final year students!
It has been alleged; about 20 students of Accra Polytechnic who are in their final year have been dismissed over examination malpractices.
Source: http://www.ghananewsreport.com
• GTUC Participates In Educational Workshop In Benin
Ghana Technology University College (GTUC) participated in an Educational Workshop in Cotonou, Benin. The three day workshop took place at the ISBA Hall, Cotonou and was organized by Group Danale a consultancy firm for life coaching and career development. The event was to create a platform for Beninois students who have written the senior high school certificate examination and are waiting to enter into tertiary institutions to access information regarding Universities, programme offerings, scholarships and Study abroad programmes available.
Source: http://www.google.com.gh
• 12 Undergraduate Law Students Receive Scholarships From Lebanese Community
12 undergraduate students studying Law at the University of Ghana have been presented with scholarships by the Lebanese Ambassador to Ghana.
Source: http://www.ug.edu.gh/news
KENYA:
TUK Student Appointed As Deputy Youth Ambassadors To EAC
Rachael Makokha Omokhulu, a B.A. International Relations and Diplomacy student of The Technical University of Kenya, being received by the Principal Secretary, EAC at the Ministry of East African Community Affairs on 27th October 2014 following appointment as deputy youth ambassadors to EAC, Kenya
Source: http://tukenya.ac.ke
MALAWI:
Malawi Gov't Yet To Pay Machinga Ttc Student Teachers' Allowances
The government of Malawi through the Ministry is yet to pay allowances of about four months to Machinga Teachers Training College (TTC), Malaw24 understands.
Source: http://allafrica.com/stories
MAURITANIA:
Mauritania Highlights Religious Education
Nouakchott — Mauritania just approved an increase in the time allocated for Islamic and religious education (IMCR) in secondary schools. As a result of the decision by the education minister, religion will now be a compulsory subject for the baccalaureate.
Source: http://www.google.com.gh
MOROCCO:
USAID Works With Morocco's Ministry Of Education
USAID is working with Morocco's Ministry of Education to leave behind a teacher training program that will support the continuous professional development of teachers. Although more than 95 percent of school-aged children in Morocco are now enrolled in primary school, the education system in Morocco faces significant challenges. Drop-out rates are still high and only 53 percent of students enrolled in middle school continue on to high school and less than 15 percent of first grade students are likely to graduate from high school.
Source: http://www.google.com.gh
NAMIBIA:
MCA-Namibia Gives N$600m Education Boost
Millennium Challenge Account Namibia (MCA-Namibia) has upgraded, renovated and equipped 48 schools in the county, at a total cost N$600 million.
Source: http://www.namibiansun.com/education
SOUTH AFRICA:
NMMU Honours Students Awarded Mandela Rhodes Scholarships
Two Nelson Mandela Metropolitan University (NMMU) honours students were awarded Mandela Rhodes Scholarships making them part of the tenth cohort of Mandela Rhodes scholars.
Source: http://sastudy.co.za/article
SUDAN:
South Sudanese Students In Kenya Elect Chairman
Thousands of the South Sudanese Students, pursuing their studies in some universities and colleges in the Rift Valley region of Kenya have elected a new chairman to steer the affairs of their Union.
Source: http://www.thenationmirror.com/news/south-sudan-news
SWAZILAND:
Taiwanese Students Raise Money For Reservoir In Swaziland
Students from National Changhua Senior High School in central Taiwan launched a walking event Wednesday to raise money to build a reservoir in southern Africa's Swaziland and urge the public to better manage water resources.
Source: http://www.wantchinatimes.com/news
TANZANIA:
RU-N Students Roll Up Sleeves To Serve Others In Tanzania And India
Cynthia McCall-Brantley (NCAS '14) remembers the sweltering hot day in early June, at the Korona Community School in the Himo region of Tanzania. Along with seven other Rutgers University-Newark students and staff, she rolled up her sleeves and got to work, helping parents and community members build a dormitory for the school.
Source: https://www.newark.rutgers.edu/news
UGANDA:
Woman Kidnaps 3 From Kampala School, Nabbed
The police arrested a woman who on Monday allegedly kidnapped three pupils– two of them in primary one from a city primary school and hid them along Entebbe road for a day.
Source: http://www.newvision.co.ug/news
ZAMBIA:
Police Continue Beating Unza Students, Burn One Hostel
Riots at UNZA have continued with police and students engaged in heavy fighting.
Source: https://www.zambianwatchdog.com
ZIMBABWE:
Monash University Student Found Dead In Wardrobe Was Mugabe's Nephew
A 20-year-old Zimbabwean man found dead in a wardrobe at Monash University in Johannesburg was the nephew of President Robert Mugabe, it emerged on Sunday.
Source: http://www.timeslive.co.za/local