Sound Sultan Pissed As Man Returns His N100 'Gift'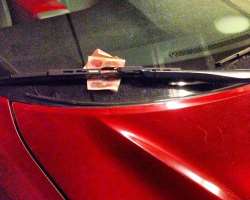 Sound Sultan, aka Lanre Fasasi, is one of Nigeria's foremost musicians. He has remained relevant in the industry since over a decade ago.
Earlier this year, the Queen of England, Queen Elizabeth II, invited him to a special dinner at the Buckingham Palace. And shortly after that, the Nigerian Stock Exchange him too to ring the bell, a kind of endorsement on his part. These and many more have been the achievements of the talented artiste.
Due to the fame and fortune he has gathered, Sound Sultan believes that he has indeed paid his dues and thereby ripping the fruits of his labour.
This he made known recently when a fan he willingly dashed N100 returned it to him a very embarrassing manner.
According to sound Sultan, he had given N100 to a young man who was begging him for money only for the guy to rudely stuff the cash on his car as he drove off.
'Sad case for Nigerian youths always think they deserve more for not working. Is there minimum wage for begging? If you ask me for handout all the time I am recognised by someone, I have the right to decide what your salary to the hard work of recognition.
I gave a young man N100 and he came back to put the money there as I was driving off the little traffic. Ok. You have class to refuse a N100, you should have enough class to stop begging", he wrote displaying the picture of where the supposed angry fan stuck the money on his car.