Some People in Churches are Mad Devils……..Singer, Sammie Okposo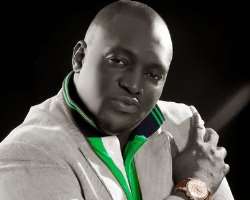 Nigeria's Gospel singer, Sammie Okposo, in an interview on Wazobia Fm, revealed that the various actions taking place in the Christian circle today, is a misrepresentation of God's words in the Holy Scripture.
The singer who recently released a new song titled 'Sing your Praise (SYP),' noted that with the recent trend of Pastors asking their members to do strange things all in the name of God's name is more than signs of End Time.
He stated that the devil is gradually eating up the Christian hood and the Christian faithful needs to examine the churches they go to for worship.
Sammie was answering questions in response to the viral videos and pictures of some events unfolding in various churches like the video of a lady twerking in a church, the pastor who asked his church members to eat grass and the pastor who told the females not to wear pants to church.
According to him, "The Bible says 'test all spirits.' The devil is really disturbing a lot of people. These people are not good representation of God's Kingdom. They can be identified as 'Mega devil'."© 2014Nollywoodgists.com