'I cannot count the stolen cars I've sold'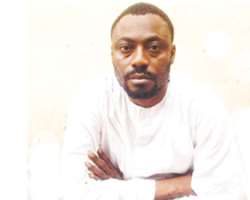 A suspected car snatcher, Alhaji Kabiru Akorede, who was arrested by the Lagos State Police Command, has said he could not count the number of stolen vehicles he sold to people.
PUNCH Metro learnt that 42-year-old Akorede, who hails from Ilorin, Kwara State, was nabbed by operatives of the special Anti-Robbery Squad in his residence at NEPA Quarters, Isashi, Lagos.
Our correspondent gathered that Akorede allegedly belonged to an eight-man robbery gang, who had gone to the Victoria Island area on September 12, 2014 and robbed one Mr. Albert Omisore of his Toyota Prado marked, AAA 690 BH.
The vehicle had reportedly been delivered to Moses Ogbu, a gang member, who in turn, gave it to Akorede for sale.
According to the police, Akorede allegedly re-fixed the fittings of the vehicle such as the headlights and windscreens.
However, after the gang had been nabbed, Akorede was trailed by SARS operatives. He was subsequently arrested, while the stolen vehicle was recovered.
According to the police, Akorede had been arrested earlier in the year and was still standing trial before an Ikeja Magistrate's Court when he went back into crime. The police added that Akorede was arrested at the point of re-fixing the fittings of a stolen vehicle.
Speaking with PUNCH Metro last Friday, Akorede, who said he went on a pilgrimage to Mecca in 2010, confessed that although he started selling stolen vehicles barely a year ago, he could not recall the number of the vehicles he had sold.
He said, 'I was working as a building engineer until 2013. I started receiving stolen cars last year. It was a friend, one Dada, who introduced me to the gang. Since I started with them, I used to sell the stolen vehicles along the Ile Zik area in Lagos.
'I cannot recall the number of the vehicles I collected, but they may not be less than 20. There were about three Toyota Highlander which I sold for N1.2m each. I also got four Toyota Camry, which I sold for N600,000 each.'
Akorede, who is married with two children, said that while the court granted him bail, Ogbu called him that the gang wanted to dispose a Toyota Prado, and the vehicle was brought to his place.
He said, 'I decided to work on the vehicle so that I could conveniently resell it. It is true that I changed the fittings. I gave Moses N250,000 for the vehicle. I did this because I desperately needed money.'
The Lagos State Police Public Relations Officer, DSP Kenneth Nwosu, confirmed the arrest, adding that the suspect would be charged to court.
He said, 'Yes, the suspect was arrested for receiving stolen vehicles. Investigations are ongoing and he would be charged to court soon.' Punch