'One million names missing in Niger PVC list'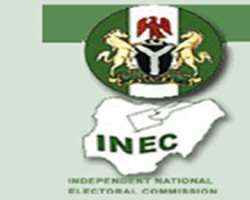 The All Progressives Congress in Niger State on Sunday alleged that no fewer than one million names of registered voters in the state were missing from the list of those to get the Permanent Voters Card.
The APC, in a statement by its spokesman in the state, Jonathan Vatsa, said it discovered that the particulars of voters in seven wards of Shiroro, Gbako and other local government areas were missing and that the voters might not get their PVC.
'The truth is that the areas excluded from the PVC collection have always been the stronghold of APC in previous elections in the state.
'The inference now falls in perspective on why in the last Niger-East by-elections some of our supporters could not cast their votes because their names were missing from the voter register.
'What worries us in the APC is that INEC said that there should be continuous voter registration. The pertinent question is, what becomes of those who have earlier registered but their names could not be traced on the INEC register, as many of our supporters may be disenfranchised before 2015 general elections thereby giving way for rigging and all other manipulations of elections Niger State is notorious for.
'We are not sure of the neutrality of the Resident Electoral Commissioner, Dr Emmanuel Onucheyo, who has subjected himself to the whims and caprices of the government in power.
'That has justified our previous call that if a free and fair election is to be conducted in Niger State the Resident Electoral Commissioner in the state must be removed or redeployed to where his material craving will be tolerated,' the statement said.