I've Learnt From My Mistakes—2Face Idibia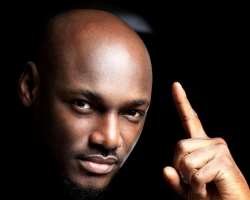 Recently, Hypertex music boss, Innocent Idibia aka 2baba, has been making various headlines but this time not for bad reasons but for his humility that even veteran highlife singer, Sir Victor Uwaifo appreciated that about him.
Despite all said about the singer and his past life style, he has not been moved by all criticism rather, he keeps learning and try to improve his art. In a brief chat with E24-7 magazine, the singer attributed his humility to his good upbringing.
2Baba stated that his parents had house help but always advised them to do their washing and other things themselves as the housemaid is there to help their mother on some things she is not able to handle, noting she is also another person's child and should be treated with respect.
In his words, "They brought me up to know that look, everybody is important. So, even when we were young, even if we had a house help in the house, my parents dey let me know say dis one self na person, dat I still need to wash my clothes by myself."
Speaking about any regrets in life so far, the singer explained that rather than have any regrets, he chooses to learn from every of his mistakes, revealing that what gives him concern is having kids from different women.
According to him, "I didn't plan for me to have kids from different women. But it's happened and I'm just taking it the way it is. But if you ask me what I wish, I will say ah, I for like make all of dem (children) come from one person. Yes!"