Female Celebrities Are Always Blamed For Broken Homes……….Juliet Ibrahim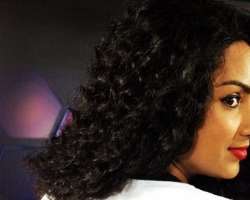 Entertainers are meant to entertain fans and fun loving persons both within and outside the country but when they go through any challenges which affects their personality, it becomes a topic of fans and media flashing its light into the issues.
Recently, the Nigerian and the Ghanaian entertainers have been faced with serious issues especially marital challenges which leads to irreconcilable difference by the parties involved. Though these trend is not new as it is common to all entertainers in the world, but Africa known for its cultural values, tends to send wrong signals to fans and other communities who rate some of these entertainers with high esteem.
Rather than penning down names of marital crisis or reopening old wounds, Ghanaian actress, Juliet Ibrahim, has decided to take a flash back analysis of broken homes. The actress mocked critiques who ends up pointing accusing fingers at the woman whenever any marital issues come up.
Though in Africa, priority is given more to the men because it is believed or seen a man's world and as such, whatever happens in the home, fingers are always pointed at the woman as she is seen as the caretaker of the home when the man is off to work.
Juliet who frowned over the sad development especially when it concerns celebrities, stated that no matter how the situation of the crisis is, the truth will always reveal itself at the end.
"When a female celebrity marriage ends; all fingers will point towards her because she is star! Lol Truth always comes out at d end of d day lol."