Government announces additional €1 million to tackle Ebola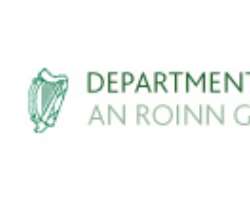 DUBLIN, Ireland, October 31, 2014/African Press Organization (APO)/ -- The Government is to provide an additional €1 million to the UN to fight Ebola in West Africa, Minister for Foreign Affairs and Trade, Charlie Flanagan and Minister of State for Development, Trade Promotion, and North-South Co-operation Sean Sherlock, announced today.
The funding is being provided to the new UN Mission for Emergency Ebola Response (UNMEER), which is coordinating the international response to the crisis. It will support the provision of treatment facilities for Ebola patients, vital nutrition and campaigns to raise awareness among communities of the measures they can take to prevent transmission.
Announcing the funding, Minister Flanagan highlighted the importance of a coordinated international response:
"The latest grim figures from the World Health Organisation show that almost 14,000 people have contracted, or are suspected of having contracted, the disease, while almost 5,000 have lost their lives. The international community must work urgently to support the worst-affected countries to bring the disease under control. We must stop it at its source.
"The UN Trust Fund has been established to ensure speedy, coordinated and rapid UN action to counter the Ebola epidemic. That is why the Government is channelling this funding of €1 million through UNMEER. It is in addition to the €16 million we provide annually to the region directly through our partner governments and through NGOs. Our programmes in Sierra Leone and Liberia are very focused on strengthening both countries' health systems, which were already very weak, but have now been overwhelmed.
"Ireland is one of a small number of countries with an embassy on the ground in Freetown. Our funding to date has provided desperately-needed beds, ambulance services, vital nutrition for children, blankets, medical training and public awareness campaigns.
Last month, Minister of State Seán Sherlock visited Sierra Leone to witness firsthand the extent of the crisis: "Having seen the devastation which Ebola is wreaking, it was clear to me that a stronger international response was needed.
"While in Freetown I met with Anthony Banbury, Secretary General Ban's Special Representative and Head of UNMEER It is clear that stopping the spread of Ebola requires a comprehensive and coordinated response from the international community. The UN is leading this effort through the UN Mission for Ebola Emergency Response (UNMEER), which is the first-ever UN Emergency Health Mission created by the United Nations.
"The Ebola Trust Fund has the capacity to quickly disburse funds to maximum effect. Ireland will continue to work closely with the UN, the EU, NGOs and other international partners to in our collective effort to deal effectively with this crisis," Minister Sherlock said.