IMF Concludes Mission to Uganda on the Third Review of the PSI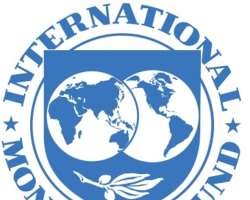 KAMPALA, Uganda, October 30, 2014/African Press Organization (APO)/ -- A team from the International Monetary Fund (IMF) visited Kampala to conduct the third review of Uganda's economic program supported by the Policy Support Instrument (PSI). The mission met with Hon. Maria Kiwanuka, Minister of Finance, Planning and Economic Development; Professor Emmanuel Tumusiime Mutebile, Governor of the Bank of Uganda; Mr. Keith Muhakanizi, Permanent Secretary/Secretary of Treasury; and other senior government officials, parliamentarians, and representatives from the business and international communities.
At the end of the mission, Ms. Ana Lucía Coronel, IMF mission chief and senior resident representative for Uganda, issued the following statement:
"Uganda's economic developments remained favorable. Growth is now estimated to have reached 5¼ percent in fiscal year 2013/14, somewhat lower than anticipated under the program, mainly reflecting the adverse impact on exports of slower growth in neighboring trading partners. Inflation was kept under control, and the international reserve coverage increased to 4½ months of imports. Low and stable inflation and a strong external position continue to provide important buffers against potential shocks to the economy.
"Economic policies were supportive of growth. Public investment was kept at relatively high levels, and the Bank of Uganda eased its monetary stance in June. However, difficulties in implementation capacity slowed the execution of anticipated externally financed investments, and global and domestic uncertainties prevented further easing.
"Performance under the PSI was broadly satisfactory. The end-June targets for inflation and international reserves were met, the ceiling on government's net domestic financing was observed, and the stock of government arrears was significantly reduced. However, once again enforcement and compliance difficulties hindered the observance of the indicative target on tax revenue. The authorities have taken important corrective action, adopting a strong revenue package approved by parliament in the context of this year's budget.
"The start of the construction of the Karuma and Isimba hydroelectric projects and pick-up in private sector activity should help raise growth to 6.1 percent in fiscal year 2014/15. Fiscal policy has a key role in supporting growth, by ensuring full implementation of the tax revenue package and improving tax administration; keeping current spending under control this pre-electoral year; and adhering to the public investment program. Monetary policy should support growth while keeping inflation low and stable. Credit constraints need to be gradually removed by reducing banks' structural rigidities and encouraging financial deepening. The government should strengthen policies to ensure that all segments of society, including the most vulnerable, share the benefits of growth.
"Collecting taxes from all economic agents is a key priority. The recent elimination of Value Added Tax (VAT) exemptions is commendable and needs to be accompanied by strict enforcement by the Uganda Revenue Authority and enhanced compliance from taxpayers. It is also important to avoid granting new exemptions that would undermine the gains accomplished thus far. Uganda critically needs to improve its tax-to-GDP ratio well before oil revenues come on stream to reduce its dependence on donor assistance or domestic borrowing and finance the countries' significant investment and social needs.
"Particular attention needs to be paid to the sequence and quality of public investment projects. Execution and financing have to be consistent with the capacity of the economy to absorb investments without generating inflation or crowding out the private sector, and to repay debt without increasing the risk of debt distress. This can only be possible if projects are phased gradually after verifying their financing terms and commercial viability.
"Progress in regional integration and recent improvements in public financial management (PFM) are set to support these efforts. The government is encouraged to complete the amendments to the Bank of Uganda Act, issue national IDs, and define the final structure of the Treasury Single Account. It also needs to begin preparing the charter of fiscal responsibility as envisaged in the PFM bill. A speedy approval of this bill, now under parliamentary consideration, followed by prompt adoption of its regulations, will facilitate preparations for efficient petroleum revenue management and bring forward the budget cycle to improve fiscal policy efficiency.
"IMF Executive Board consideration of the third review of the PSI-supported program is expected by end-December 2014."