Migration Information Centre for Young People Opens in Tunis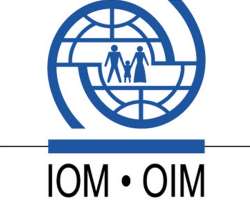 GENEVA, Switzerland, October 24, 2014/African Press Organization (APO)/ -- IOM and Tunisia's National Observatory for Youth (ONJ) will today (24/10) open a new Swiss-funded Migration Information Center for young people in Tunis.
The centre, which is backed by the Swiss Agency for Development and Cooperation (SDC), will provide information and promote safe and legal migration options among Tunisian youth.
Two counsellors trained as part of an IOM project: Solidarity with the Children of Maghreb and Mashreq (SALEMM), will advise young people on opportunities abroad including study, internships, volunteering and employment.
The centre will use information materials and counselling to promote legal migration and deter vulnerable young people from considering irregular migration options and fraudulent jobs offered by human smugglers and traffickers.
ONJ counsellors will hold weekly information sessions on Friday afternoons. The first session, scheduled today (24/10) will address: "Travelling and legal migration opportunities to Switzerland" and will be supported by Swiss consular staff.
The centre will complement the work of three Migration Resource Centres established in the cities of Tunis, Kef and Sfax in 2013. The IOM-funded centres were set up in partnership with Tunisia's National Agency for Employment and Independent Work (ANETI) and the Office for Tunisians Abroad (OTE).