Lolo1, Omalicha & Elajoe to host Nigerian Broadcasters Merit Awards 2014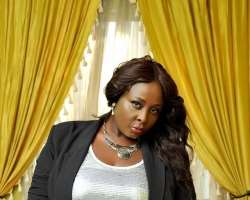 Wazobia FM's electrifying presenter Omotunde Adebowale- David a.k.a Lolo1 alongside Rhythm FM's ace presenter Anita Isedeh otherwise known as Omalicha and Tochukwu 'Elajoe' Nwosu, one of the unsung Nigerian hip-hop heads, are the hosts for the 5th edition of the yearly Nigerian Broadcasters Merit Awards (NBMA).
The Nigerian Broadcasters Merit Awards (NBMA), as the name implies, is an award ceremony organized to celebrate, honour, and appreciate past and current broadcasters, as well as those who have passed on; who have distinguished themselves as role models, mentors, and propagators of social change in society. These great people have had a memorable impact on their listeners and viewers over the years through their programmes, as they educate, inform, entertain, and promote peace.
NBMA, the pioneer of the prestigious awards for TV/Radio broadcasters and on-air personalities, holds on Saturday, November 15, 2014 at the Ballroom of Oriental Hotel, Victoria Island, Lagos.
Seasoned broadcaster, Femi Sowoolu, who is the NBMA's patron, is expected to welcome all the invited guests, and on the wheels- of- steel is effervescent DJ Unbeatable of Rainbow 94.1FM.
Among the lined-up programmes to add glitz and glamour to the event to be hosted by the dynamic trio of Lolo1, Elajoe and Omalicha, includes a red carpet reception, dance drama, fashion exhibition by 3G stitches, command performances from shining music and comedy stars, and other side attractions. Cocktails, and the red carpet event starts 2pm and main event is slated for 4pm, prompt.
92 competitive categories are up for grabs for over 350 nominees for this year's NBMA. We however regret that due to circumstances beyond our control the proposed SMS voting has been suspended for this year while the ongoing email and twitter voting system, which commenced a few weeks ago will be closed by midnight, on Thursday November 13th, 2014.
You do know that our hosts, Omalicha and Lolo1 are celebrity broadcasters. Omalicha, the Rhythm 93.7FM big girl won last year's Best Radio Presenter while the bubbly Lolo1 of Wazobia 95.1FM floored others to emerge Outstanding Indigenous Radio Presenter in 2012. On his part, Elajoe who is a Producer, A & R and Events Consultant/Promoter was the first Nigerian producer to blend Afrobeat, Hip-Hop & Jazz on his rendition of Ayetoro's 2003 classic "Revenge of the Flying Monkeys."
It's going to be a gathering of broadcasting heavy weights and society big-wigs as the highly anticipated Nigerian Broadcasters Merit Awards (NBMA), packaged by The Reality Entertainment, promises to be an evening to remember. You can't afford to miss it!
Below are the mp3 and download link for the theme song of NBMA 2014. The song titled 'For The Champions' by Nysot, one of the aspiring music stars, is produced by Clemzy. You can download, listen and share on your platform.
NMBA 2014 THEME SONG: https://www.hulkshare.com/e5xfrn8gevb4
ELAJOE 1
ELAJOE 2
LOLO-1
LOLO1-2
NBMA THEME SONG ARTWORK
OMALICHA 1
OMALICHA 2