Video: Good Day By Tim Godfrey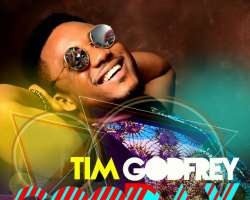 ROX Music superstar, Tim Godfrey has landed with the visual to his mind-blowing sophomore single #GOODDAY, a fusion of Afro Pop and techno sound produced by SMJ.
Subsequent to the release of the audio few days ago, Republic Of Xtreme and Tim Godfrey has wasted no time in pushing out an alluring video to the raved song.
The video is shot and directed by Frizzle and Bizzle. And it is the second official single/video off the very artistic Tim Godfrey's solo debut album coming up in early 2015.
Previous single released from the forthcoming project include Amen in July.
Enjoy …. @Timgodfrey79 @grugged

YouTube Link: