Juwah, NCC Boss Pledges Commitment to Nigeria's Broadband Development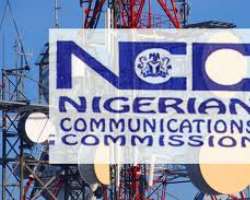 Dr. Eugene Juwah, Executive Vice Chairman, Nigerian Communications Commission (NCC), has said that the commission is currently addressing the challenges militating against the widespread deployment of broadband infrastructure and consequent increase in broadband penetration across the country.
Speaking at the Nigeria ICT Centenary Award and Conference, in Abuja, Juwah noted that increased broadband penetration has catalytic impact on any nation's economy as validated by the World Bank.
He stated that the process of issuing two licenses under the Open Access framework would be concluded this year adding that a 10 per cent increase in broadband penetration leads to a 1.3 per cent increase in GDP.
According to him, the increased connectivity provided by the telecommunications industry is facilitating the drive for financial inclusion for the unbanked through mobile money, mobile payment and mobile banking solutions in the country.
He noted that in order to ensure the next quantum leap in the contribution of the telecommunications sector to socio-economic development, the commission is implementing the Open Access framework as specified by Federal Government Broadband Plan of 2013, stressing that increased connectivity in the country occasioned by the deployment of telecommunications infrastructure has had positive impact in the Agriculture, education, security and the financial sectors of the economy.
In his remarks, Aaron Ukodie, chairman ICT Media Initiative, said that the ICT sector has been the most significant and most valued sector of the economy in terms of value addition in the last 15 years
He noted that the Nigeria ITC industry has been growing both in net worth and size and had continued be a major contributor to the nation's Gross Domestic Product (GDP).
'For five consecutive years, the International Telecommunications Union (ITU) adjudged Nigeria as the fastest growing mobile market in the world, a testimony to the mobile telecom revolution which has seen a pervasive mobile telephony deployment across the country', Ukodie added. Agency report