It's Back! Ynaija2015.Com & Co-Creation Hub Present The #Adamawa Decides Situation Room This Saturday… Joachim Mac-Ebong, Demola Rewaju, Victor Mbidi, And Chuba Ezekwesili Lead Analysis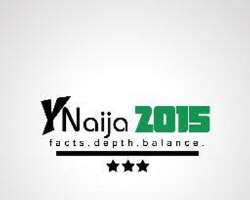 YNaija2015.com, Nigeria's leading political blog has announced the second installment of its novel platform to cover elections in Nigeria TheYNaija2015 Situation Room.
This edition cover the run-off Governorship elections in Adamawa this Saturday, 11 October 2014. The Situation Room is presented in partnership with the Co-Creation Hub.
"The first edition was a revelation," says the editor of YNaija2015.com, Chioma Agwuegbo. "Young Nigerians from across the country stayed engaged with us live throughout the day as we traced the history, complexity and impact of the elections. Thanks to our partners at the CC Hub and support from Oracle, we were also able to deliver live data and analysis as the elections happened. We are set to deliver another situation room which will be the nerve center of informed, factual, definitive political discourse as #AdamawaDecides."
The war-room will feature the brightest minds across the media and political spectrum analyzing the news, reports, perspectives, and breaking coverage from the elections through a live stream at YNaija2015.com/SituationRoom.
"We have our Managing Editor, Cheta Nwanze leading the boots-on-the-ground coverage in Adamawa with a team of three," Agwuegbo said. "From the Situation Room, we will connect with them through our network of analysts including Demola Rewaju, Chuba Ezekwesili, Joachim Mac-Ebong, and Victor Mbidi."
The YNaijs2015 Situation Room is part of the innovative coverage The internet newspaper for young Nigerians, YNaija.com has introduced for 360 degrees coverage of elections – which include a poll of student voters, tracking online trends in the election location, and an exclusive photo-series telling the story of each election.
"Clearly, the place to be on Election Day is YNaija2015.com," Nwanze said.
Follow the daily coverage on YNaija2015.com, on Twitter @YNaija2015, on Facebook @YNaija2015 and on Instagram @YNaijaOnline. The official hashtag is #YNaijaSituationRoom.