FG seals N2.8bn pact with Japan to support education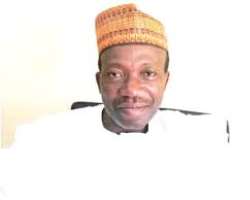 The Federal Government and the Japanese Government have signed a N2.8bn grant to support the health and education sectors in Nigeria.
The Minister of National Planning, Dr. Abubakar Sulaiman, signed on behalf of the Nigerian government, while the Japanese Ambassador in Nigeria Mr. Ryuichi Shoji, signed for his government.
A statement from the ministry on Thursday said the Japanese health support to Nigeria in the sum of $4.1m, was to equip teaching hospitals, federal medical centres, special centres and general hospitals with medical devices and instruments produced by the Japanese small and medium enterprises.
The support for the education sector, the statement added, was valued at $13.2m and would be used for the construction of 261 classrooms, 258 toilet booths and other facilities in 36 schools in Oyo State.
This, it stated, was aimed at improving access to primary education and the school environment in Nigeria.
Speaking at the signing ceremony, Sulaiman explained that the projects would fill the critical gaps in Nigeria's development drive and complement the country's effort in education and health and also enhance capacity to meet the MDGs targets.
He explained that the Japanese education grant in Oyo State would have strong positive impact on the education sector in the state.
'The Nigerian Government, like other African countries, is putting everything in place to meet the basic needs of the people, particularly in the areas of education, healthcare and shelter,' he said.
Shoji stated that the overall objective of the grant was to create inclusive society for growth through providing support for health and education sectors.
This, he added, was one of Japan's priority target areas at the fifth Tokyo International Conference on African Development held in June last year.
He added that the government of Japan made a commitment to provide financial support of $500m in the health sector.