Anambra to attract $1.9b investment by year-end, says Obiano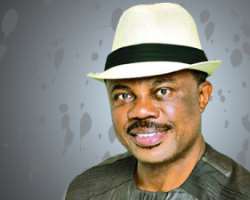 Governor Willie Obiano of Anambra State, yesterday, said his administration would attract investments of $1.9billion (about N320 billion) to the state by the end of this year.
Addressing the people at the Alex Ekwueme Square, Awka at a ceremony to mark the nation's 54th independent anniversary, Obiano said the latest of the investments was the $148 million Memorandum of Understanding, MoU, signed with three establishments namely, Ekcel Farms, Grains and Silos Limited and Cardinal Developers and Trust Limited for massive agricultural production in the state.
Meantime, the governor has said that his administration attracted $220 million investment from Joseph Agro Limited which would invest $150 million in agriculture and Cardinal Developers and Trust Limited investing $170 million in the area of hospitality and tourism.
He said Joseph Agro Limited has the capacity to produce 120,000 metric tonnes of rice in collaboration with Coched Farms Project at Anaku in Ayamelum local government area of the state, stressing that the investment was capable of generating 1000 direct jobs that would almost completely erase the state's rice supply deficit by 99 percent.
In addition, he said, the investment would attract 10,000 direct and 25000 indirect jobs, while investment by Cardinal Developers would create 400 direct jobs and 2000 indirect jobs. Obiano said the investments became reality because of the conducive atmosphere created by his administration which has effectively retrieved the state from the gangsters that once drove the people away from home and made it impossible for investors to come.