After Accusing Paul of Laziness, Peter Shares Picture of His Broken Leg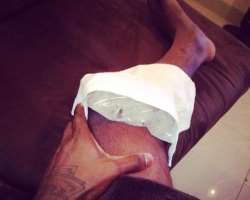 Nollywood actress, Foluke Daramola, has disclosed that her two children from her previous had wanted to change their surname to that of the new husband Kayode Salako.
According to her, the children so much Kayode because of the way he accommodates them as if they were his biological children.
She explained that she went for an open day in her children's school just after she got married and the children said that they didn't want their surname anymore, that they want to bear Kayode Salako and when their teachers refused their request, they would just write their names (Ire, Ibukun) and won't write their surname (Sobowale).
The actress, revealed that what fascinates her most about her husband (Kayode), is that he does not segregate and he accepts people for who they are.