Traclist Upgrades eCommerce Platform For Fashion Consumers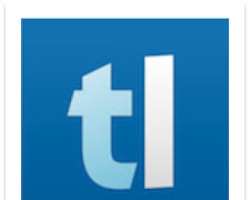 LAGOS, Nigeria – Sept 29th, 2014- In a bid to improve the online experience and deliver better services to its fashion consumers, Traclist, a fast growing fashion e-commerce platform has upgraded to a more trendy and simplified portal. The refreshed platform is a marketplace designed and crafted to provide seamless connections between fashion merchants and online buyers of local and international labels for real-time experiences.
A run-through the Traclist portal shows customers can register and log into personal accounts with opportunities to add different products from diverse fashion merchants into one shopping cart. The e-commerce platform also provides customers with an all-in-one comprehensive 2 to 5days delivery service via its logistics partners to destinations nationwide.
Speaking on this new development, Mr. Emotu Balogun, Managing Director, Traclist, said "we are introducing a unique and superior customer experience to lovers of fashion which will deliver a proper online marketplace with a guaranteed return policy like never before".
The Traclist platform provides arounded service where customers, subscribers and followers of the brand can access a self-styled fashion professional for tips on mixing colors and dress combinations. The portal is a niche online fashion marketplace which supports local and international products from Small and Medium Enterprise (SMEs) in the Nigerian fashion industry.
Other offeringson Traclist include products ranging from sport gears to fragrances, shoes and flats, shirts, accessories, fashion adjacent in men and women clothing among others. Young adolescents and children also have colorful varieties of casuals and sport collections provided on the Traclist e-commerce platform.
Furthermore, there are up-coming activities slated for the last quarter of the year which will include discount sales promotionsto mark the 54thindependence and Sallah celebrations to mention a few. This promotionswill acknowledge and reward esteemed customers across age groups for their outstanding loyalty in 2014.
The online marketplace is driven by a team of professionals with expertise in excellent customer services, core technology development, software design and online marketing. With a team of innovators, geared to provide a top-class model of satisfaction to customers through around the clock dedicatedfashion helpline.
Traclist was founded in 2012 as a customer-centric online platform provided for SMEs and the growing urban population in the 21st century marketplace. The online platform also provides an avenue for business outfits to list diverse fashion items on www.traclist.comand gain unique access to feedbacks from customers on www.facebook.com/traclistor chat up with new fashion trends @Traclist.
TRACLIST 1
TRACLIST DARK