Green Energy: Power Clouds Wins The Solar Awards 2014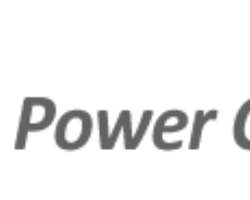 The company crowned as Business Project Development champion and inspiring leading voice within the solar industry. Other important key players in the industry such as Panasonic, PERC Production Solutions, LG Electronics, SolarEdge Technology and Rexel have been chosen as outstanding examples of innovation in photovoltaic systems
21 September 2014. With a proven track record in project management counting over 53,000 participants in more than 110 countries ,15 shared power plants for a total value of $60 million Power Clouds (www.powerclouds.com) has been awarded the prestigious "Business Project Development" award given by the Solar Industry Award (www.solarinternationalawards.net).
With such a large number of participants coming from Africa, Power Clouds plans to include in its ever growing Business Project Development the involvement of African partners who have been important players in the opening of the fourth and fifth solar power plant in Romania.
The prestigious prize, which crowns champions in the solar industry in Europe and beyond, will be collected by Power Clouds CEO Mr. Roberto Forlani on Tuesday 23rd of September in Amsterdam at The Grand Hotel. Other important key players in the industry such as Panasonic, PERC Production Solutions, LG Electronics, SolarEdge Technology and Rexel have been chosen as outstanding examples of innovation in photovoltaic systems.
Solar Energy Award manager Jackie Cannon stated that "These awards have been created to recognise the whole value chain and those people, products and services that will develop innovative manufacturing and product approaches that have the potential to change the way we live."
Only a few days ago, on 13 September, Power Clouds CEO along with Romanian officials visited the fourth and the fifth solar plant in Nucet, implementing the company's business development plan in Romania
The event marked a strategic cooperation between Power Clouds and the local population as well as local institutions.
Mr. Roberto Forlani, who has been the executive mind and soul of the project argues that ''Power Clouds, despite its brief history on the market and fierce competition with important competitors, has been chosen as archetype of Business Project Development given its impressive portfolio and visionary leadership in the world. With impressive numbers, facts and figures Power Clouds establishes itself to be one of the biggest solar energy producers in the world, implementing the most ambitious business project ever conceived on the market''.
LOGO WEB