An Open Letter to His Excellency Com. Areo Ajibola (Arexzie), the President, Student Union Government. LAUTECH.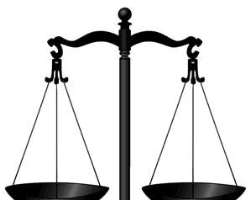 His Excellency,
Comrade Areo Ajibola (Arexzie)
President SUG, LAUTECH.
AN OPEN LETTER BOTHERING ON THE STATE OF AFFAIRS OF OUR CHERISHED STUDENT GOVERNMENT AND HER EXECUTIVE.
I am one among the many who believes that "the worthiness of life is deep rooted in the service of mankind". The above mentioned quote therefore should be the practice of every leader and aspiring leader for excellence in leadership.
Mr President, this letter is born out of my ardent concern for our union, its leaders and our numerous students.
Some of these students I have had the opportunity to speak with and also have listened to and I must confess that 85% of our beloved students have lost faith in Lautech Student Unionism. I am not interested however in finding out during which administration the loss of interest began but rather I am interested in knowing the effort your administration is putting in that regards.
Little wonder only less than 5000 students out of over 35 000 student came out to vote during the last election. LADOKITES seem to have lost hope in their leaders, as they only call on Students Union leaders to lead protests which seems like the only routine duty of the union. A saying goes thus that "every onlooker is either a traitor or a coward". I am very sure my fellow Ladokites and myself are not onlookers nor cowards but great people who want the best for our beloved institution, future leaders who look up to you and your executive for leadership skills they will apply in the future to better our society.
Mr President, earlier I stated that quite a number of students have discussed with me on the way forward for our Union, one of the reasons the students who elected you came to me instead is because it is perceived that you have built a wall around yourself hence no one can climb it talk more of reaching you personally.
As a writer and a public affair analyst, it is believed I should be able to reach you where others cannot with my prestigious pen. The choice of making this note an open letter is not to have a war of words neither is the open letter begging for a reply. It is so that history will have it that we are not onlookers because the human life ends when we begin to keep quiet, therefore be mindful Mr President that the entire Lautech community is waiting for your account of stewardship as time is inevitably on our side no more. About 7 months ago during the 2014 manifesto your Excellency made promises to innocent listeners. Innocent they are because everyone came there to listen to voices that will bring change and so far I think it is high time you make it visible to the blind and audible to the deaf which among your promises you made during your manifesto you have kept. Outline them and be restassured that faith will gradually return to our revered Union. Furthermore, as an educationist with great ideas and one who is a solution provider and not just a complainer, I wish to profer the understated solutions to our possible union problems for effective leadership and regain of trust in Lautech Student Unionism:
1. The concept of God fatherism must be killed and buried in our union.
2. Students must be given cogent reason(s) for certain actions of the union. E.g Imposement of Levies on students. This however should be done before it takes effect as it is possible that along the line a student might have the solution.
3. Union leaders must have good thinkers not just friends as advisers.
4. The executives must ensure that a" leadership congress or meeting" is organized immediately upon assumption of office among them and leaders at the grass root level e.g Faculty and Departmental leaders.
5. It is inevitable that politically you have made a few enemies during this period. I would love to recommend that you have an open mind towards everyone either friend or foe. Like Madiba, let forgiveness be your watchword. Redeem your good name.
However, I understand that this letters will give room for open discussions and criticism but am sure it is for the good of our government moreover, if leaders do not speak out with courage; who will? On this note however, I believe I have made my points clear enough. My support remain with the union whether about to fall or already fallen and be rest assured that if the need arises I will forward more letters to your office.
The struggle continues till things get better.
ALUTA CONTINUA, VICTORIA ASCERTA.
Ajagbe Mayowa Samson was the immeadiate past PRO, Nigerian Society Of Biochemistry Students, Lautech.